holiday coming!
We have more than we need.  I am sure of this because of the existence of thrift stores and garbage cans.  So, why not set up a challenge for your family concerning costumes?  You could choose to only use things already in your house.  (Permission needed, of course!)  You could set a dollar limit or pick a particular thrift store to shop at.  You could choose a theme.  Think about it and make your family costume challenge doable and exciting.
One year we spent October with our kids.  Before we left for their house, they requested that we come up with an idea for ninja costumes.  After checking their closets for black socks, t's, gloves, and pants, we headed to the thrift store to complete what we couldn't find.  (Our sweet granddaughter was a pink ninja!)  We learned how to use t's to cover their heads.  I was able to complete their outfits by making some vests out of vinyl.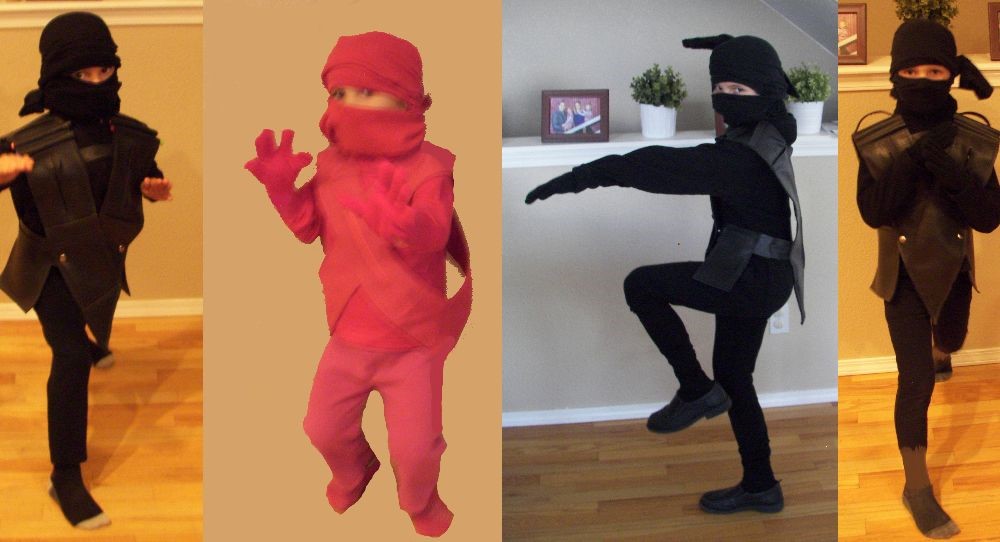 Bathrobes, belts, ties, and towels have also been regular parts of dress up around our house. Cardboard boxes of all sizes are also useful.
Begin your costume challenge early and encourage and help one another with ideas, materials, and skills.
If you celebrate dressing up and don't have a special book about it yet, check out Grandma's "You are NOT a Bare Bear".