FAMILY MARKERS
3/9/2021
While walking by a neighbor's front yard we saw this lovely post. They gave us permission to take pictures.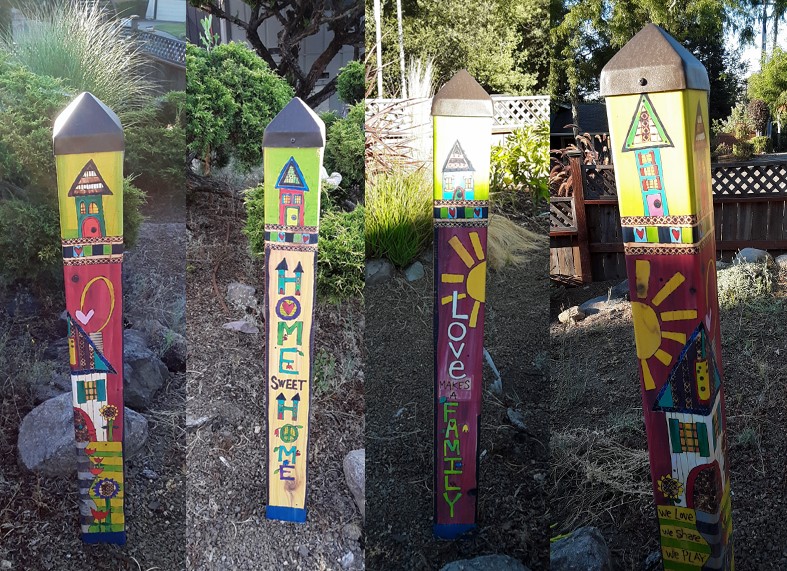 We have a different kind of marker in front of our house. Our mailbox has the handprints of each of our kids and our grandkids.
Wouldn't it be lovely to make a "marker" that is unique to your family? What would you put on your marker? Making a family marker could lead to some great discussions and crafting times!