a banner year for BOOKS
September 20, 2020
What do you do when you find yourself socially limited for 9 months? As 2020 started, I found myself working on one book (The Mysterious Thing that Happened at Our House) while we were overseas with family and anticipating a lot of public events when we returned home. Because of COVID, family outings and events have not been a part of this year. Instead, like many of you, we have spent time working on our house and doing our best to be creative and constructive.
This spring, a dear, artistic friend asked for help formatting one of her books. You can find her work here: https://www.maryjruggles.com
This was the 2nd time I had worked with Mary on one of her books. We enjoyed it so much that Mary volunteered to illustrate one of my books, Sunshine Blue.  The story is about a blue whale who, through a misunderstanding, no longer wants to be blue. Mary's illustrations are a wonderful mix of watercolor and collage and are full of "I spy" water creatures. The text is engaging, both for information about whales and because of the repetitive phrases that highlight Sunny's problem and the consequences of her choices. In the back of the book, there is a glossary of words to help with understanding. There is also a challenge to find the various creatures that live in Sunny's ocean. This is a fun book to read to 3-8-year-old children. It is a great springboard for discussion for older children and adults.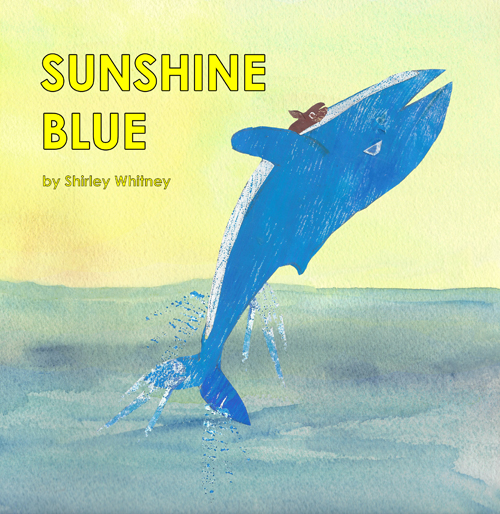 I have had the privilege to work with several very talented illustrators: Jessica, Kira, Eva, Kevin, Sophina, Abira, Shaelin, and now, Mary. They have given me the pleasure of having my texts come alive, and I am grateful. Two more books are "in the works", one of them being very close to complete. I will be letting you know about that one soon. The other book we are working on is both a story and a recipe book. With COVID, there are fewer opportunities to share what we make in the kitchen, so testing recipes is a slow process that has the potential for a lot of weight gain! We are finding the need for some of the recipe testing to be done by family and friends. 🙂