Use this song, along with YOUR fingers,
to learn how to count by 1's and 5's to twenty!
Can you count your doll's fingers and toes using Grandma's song?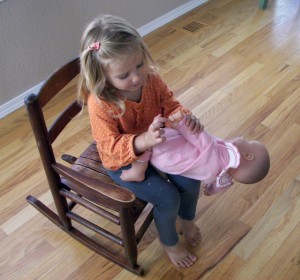 There are so many ways to teach kids how to count. What can you use as a teaching tool?
If you already know how to count in your native language, learn to count in another language!


tags: How many fingers on this hand?, There are 1 little, 2 little, 3 little, 4 little, 5 little fingers on this hand, preschool counting song, preschool hand song, Canta amb l'àvia, 唱奶奶, Chantez avec grand-mère, Singen mit Oma, おばあちゃんと一緒に歌う, 할머니와 함께 노래, Cante com a avó, Canta con la abuela, Kuimba na Grandma, learn to count, count with coasters, count with spools, count to 10 in Chinese